If you are someone with a history of pigmentation and skin prone to uneven texture, you are probably on the lookout for products with brightening benefits that you can incorporate into your regime. There are lots of skincare ingredients that are thought to be effective skin brighteners – one of the best known, well-researched, and arguably most effective non-prescription actives is Vitamin C. Find out why Vitamin C is your skin's best friend!
As well as being the immunity booster you reach for when you need to kick a cold, applied topically, it's brilliantly brightening with a lightening effect on all kinds of pigmentation (think sun spots to post-acne red marks). It's also fantastic for dull, congested complexions as it can reduce inflammation and increase cell turnover to slough off dead skin cells, helping to bring back a healthy luminosity.
As it's a potent antioxidant, Vitamin C also supports your skin's ability to neutralise free radical damage. In short, free radicals – produced by external aggressors such as pollution, smoke and UV – steal electrons from collagen strands, creating a tiny break. The more breaks, the more sagging and wrinkles become visible on the skin's surface. Vitamin C acts like an electron donor – it seals up the break, which in turn firms skin and boosts collagen production. So in theory applying Vitamin C, alongside other antioxidant-rich skincare, can help to prevent and repair signs of aging and, when layered underneath your SPF in the morning, is like an added layer of defence against UVA (a huge catalyst for damage and pigmentation). Vitamin C helps brighten your complexion, and also help to prevent oxidative damage.
Vitamin C is one of the most effective natural ingredients that you could add to your skin care routine. Its antioxidant properties help nourish collagen, brighten the appearance of your complexion, and may even help to prevent oxidative damage caused by the sun and other environmental factors.
The downside of Vitamin C is that it's very volatile, so when you're scanning the ingredients look out for formulas that team Vitamin C (also listed as ascorbic acid, magnesium ascorbyl phosphate, tetrahexyldecyl ascorbate, ascorbyl palmitate, ascorbyl glucosamine and ascorbyl tetraisopalmitate) with another antioxidant such as tocopherol (Vitamin E) or ferulic acid (or both), as these help to stabilise and enhance the effectiveness of Vitamin C. Brown glass or opaque packaging is also thought to keep Vitamin C stable (at home, store away from bright daylight), as well as air-restrictive bottles.
There are lots of skincare products that contain decent levels of Vitamin C – here are some old loves and new finds that me and my team have been testing…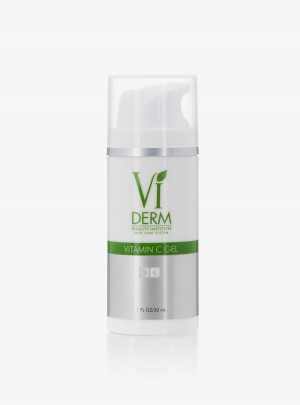 1. VI Derm Vitamin C Gel
VI Derm Vitamin C Gel is a fast-absorbing gel that promotes visibly brighter and smoother skin as well as a more even skin tone. This product helps protect against free-radical damage and help improve pigmentation while providing anti-aging benefits.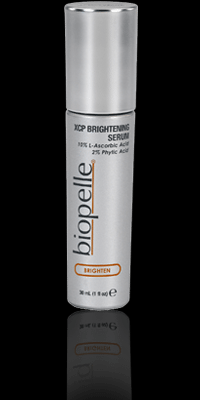 2. Biopelle XCP Brightening Serum
Brighten up! XCP Brightening serum combines two powerful ingredients, L-Ascorbic Acid (Vitamin C) with Phytic Acid, for 8 hours of protection against free radical damage. Plus, it helps even out discoloration for a radiant, glowing complexion.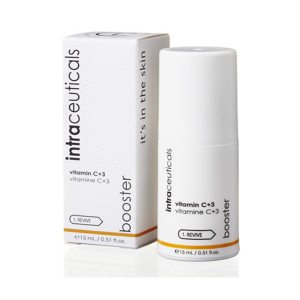 3. Intraceuticals Vitamin C+3 Booster
Hydration and effective ingredient delivery are the two most important elements in modern skin care. Intraceuticals Vitamin C+3 Booster is a Powerful treatment, targeted additives to use alone or combine with Rejuvenate Daily Serum as revive, the first step in 3 step hyaluronic layering.

4. Kerstin Florian Correcting Serum C + Infusion
Kerstin Florian Correcting Serum C + Infusion delivers healing and brightening ingredients to a devitalized complexion, producing a renewed radiance. It boosts cell turnover to eliminate photodamaged epidermal cells, which evens out skin tone along the way. The antioxidant properties and healing power of vitamin C also stimulates increased production of collagen, for improved elasticity and newfound smoothness, revealing a luminous and youthful complexion.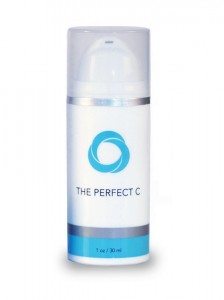 5. The Perfect Derma The Perfect C
The Perfect C contains 20% Vitamin C in its most stable form, Ethyl Ascorbic Acid. Assists with skin brightening by enhancing the inhibition of melanogenesis (the process that produces pigment in the skin)