THE EXPERTISE BEHIND YOUR ONLINE MED SPA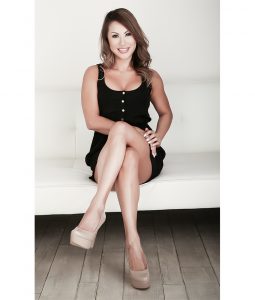 Hand Selected Beauty You Can Trust!
Alice Hatcher, through her comprehensive education, hands-on experience and passion for changing lives founded Beauty-Addict.com to offer life-changing beauty and health to everyone.  She created the leading online retailer with the mission of improving people's lives through beauty, better health and result driven products. Offering thousands of tried and true professional and scientifically proven brands, Alice is proud to continue to offer the best beauty solutions worldwide.

ABOUT ALICE
Coming from a family with extensive medical experience, her Father being a Neurologist and her Mother a nurse for over 45 years, Alice set out on her own path to care for others.
In 1996, she started out in the industry by working directly for some of the biggest names in beauty like Estee Lauder, Clinque and MAC. After working for 7 years behind the skincare counter she was shocked to learn there was no improvement in clients skin. Sadly, in some cases it had even gotten worse! This hands-on experience with products and consumers would later shape Beauty-Addict.com and her Essential Beauty Med Spa.
Determined to help others and learn how she could make a difference Alice decided to dive in deeper. Enrolling at the Paul Mitchel Skin Academy she earned her education degree and got licensed at a medical level for aesthetics. Learning about medical grade ingredients and skin diseases she was fascinated with the world of skincare and beauty on a deeper level than ever before. Alice was also shocked and appalled to learn most ingredients offered in over the counter products actually caused more harm than good.
Following her education Alice went on to work for several Plastic Surgeons for 5 years gaining valuable insight into the world of Medical Aesthetics and professional skincare and treatments.
Combining her passion for helping others, hands-on experience with customers, professional education and a thirst for knowledge – Alice began building her dream. Opening Essential Beauty Medical Spa in 2005, she began making an impact in her clients lives. The Essential Beauty Med Spa has been serving the community for nearly 2 decades! Services offered are those you would expect to find at a top, cutting edge medical spa including  Botox, PRP, hair restoration, medical peels, microneedling, facials, laser treatments, IV therapy and so much more.
"Beauty is more than skin deep. It's about comprehensive wellness. Being active and living a healthy lifestyle also plays a big part. I'm proud to offer my clients cutting edge services that deliver results and products that support optimal skin health. I love seeing my clients confidence grow and their inner beauty glow!"
Expanding her dream Alice went on to build an online resource for a world wide audience to learn about better skin and beauty health as well as offer only the finest in beauty, health and skin care products available. One unique aspect of the Essential Beauty Med Spa is that brands and products used in the spa are what are offered on Beauty-Addict.com. Alice understands the importance of offering only the highest quality products that have been tested in the treatment rooms at EB Medical Spa. Another unique aspect of the spa is the availability to provide zoom skin analysis and consultation to the clients. Alice has a passion to bring medical grade services to everyone!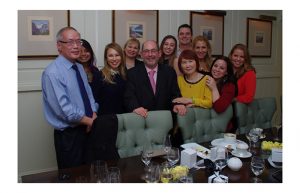 Alice continues to keep a pulse on the industry with continued relationships with beauty and wellness leaders. She travels many times during the year to meet directly with product company executives and gain insider knowledge on products and treatments.
Most recently she traveled to Spain visiting the Tensage factory. Alice is more than likely to be found attending company held dinners and seminars. She was honored to have been invited as one of the top ten Ambassadors for Colorescience in 2016 as well as attend the Biopelle awards dinner with the CEO of the company.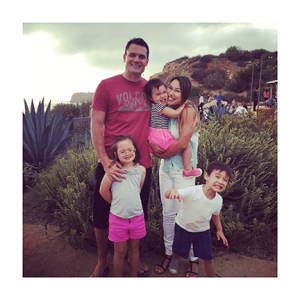 After work, Alice loves to spend time with her Husband and 3 children. She enjoys working out and staying healthy while caring for her kids. She travels with her family, exploring and learning about different cultures, languages and food.
We are impressed with what Alice Hatcher has brought to the industry and to her clients. We can't wait to see what comes next!
BEAUTY-ADDICT.COM IS BACKED BY AN EXPERT STAFF
At Beauty-Addict.com, our staff offers a combination of aesthetic and medical skin care services and treatments. Approaching our clients with a personalized and comprehensive care plan is our commitment and goal for them to look and feel their best. We offer advice and help customize a plan for each patient.
Beauty-Addict.com is among the leading online beauty retailers worldwide. Thousands of women and men have discovered the value, selection, and expertise Beauty-Addict.com offers. With high quality premium brands found only in luxury spas, and doctors' offices, you now have convenient access to your favorite products.
We are a family owned business for nearly over 2 decades in the beauty industry. We stand behind each and every product we sell 100%. We treat patients on a daily basis and have experienced every product sold online.
We are a staff on call in our Beauty Addict and online. If you are ever in the area, we would love to see you! Otherwise, we are only an email or phone call away. Knowledgeable customer support specialists are available by phone or email. Use our "Ask Us" service for an informal skin care consultation with one of our expert medical aestheticians. Contact Us today!
Beauty-Addict.com carries the most trusted brands with proven results. Many Beauty-Addict.com products can be used as alternatives to costly and painful cosmetic procedures, or in conjunction with pre or post-procedure regimens to enhance and prolong results. We take beauty very seriously!
AUTHORIZED ONLINE RETAILER

We only sell authentic products that are straight from the manufacturer.
We strongly advise you not to purchase from unauthorized third party sites because they are most likely black market, fake or soon to/expired products. Beware of Unauthorized Re-sellers!
We will price match ANY authorized re-sellers.
Unauthorized re-sellers are sites such as shopping engines and auction sites such as eBay or sites selling most skin care products which are only to be distributed by an authorized dermatologist. Since neither Beauty-Addict.com, nor the manufacturer, can guarantee the authenticity of the products being sold on these websites, we are unable to price match them. These sites also do not conform to the pricing guidelines set by the manufacturers of these products.