Conture Anti-Aging Skincare Device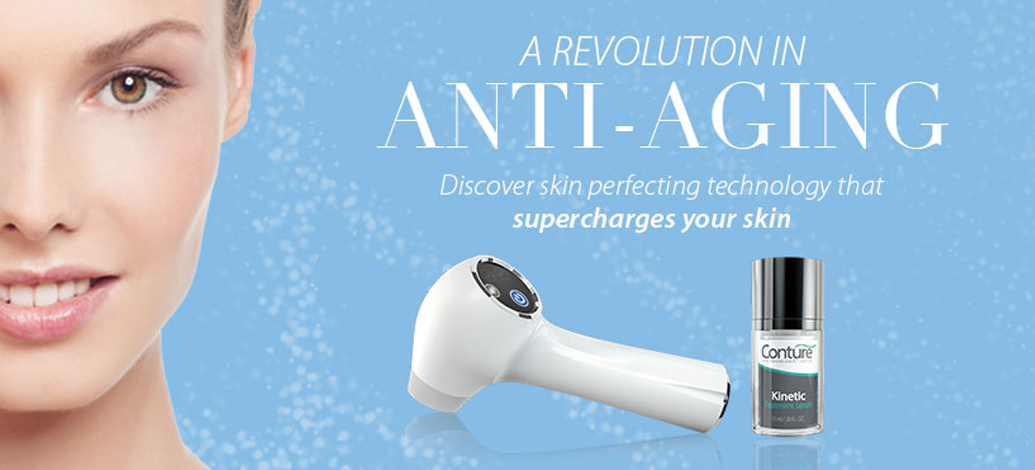 Conture Devices
Introducing the Conture Kinetic Skin Toning System, a safe, painless and non-invasive way to quickly and easily improve the appearance of aging skin. The Conture Kinetic Skin Toning System utilizes Isometric Compression combined with Low Frequency Vibrations to gently stimulate and tone skin for a more youthful looking appearance. This technology is similar to those used, and once only available by professionals in med-spas and skin centers. Used daily, the Conture Kinetic Skin Toning System has been clinically shown to enhance the appearance and absorption of skin. The result? Overall signs of aging, dull and tired looking skin are improved and skin is left feeling and looking radiant and more youthful.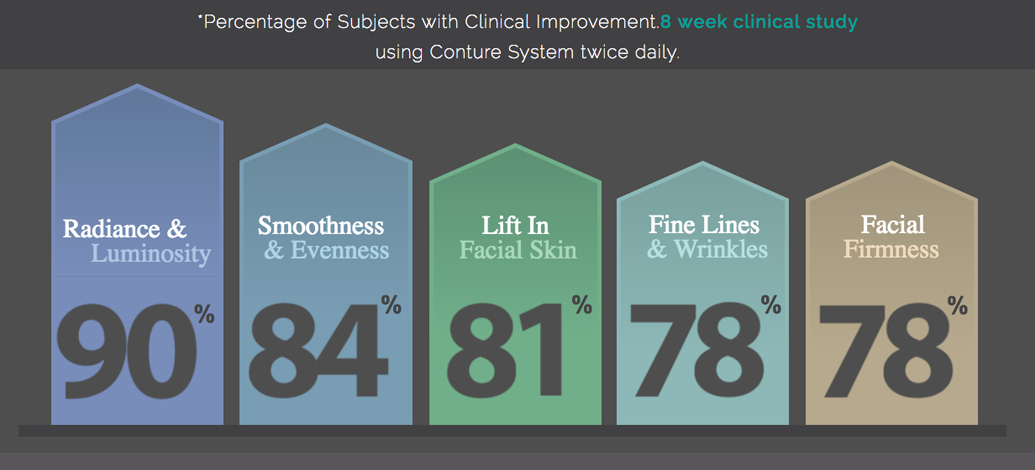 Behind the Conture Kinetic Anti-Aging Device
We believe that beautiful skin is glowing skin – Skin that is radiant and healthy. We develop solutions that focus on proven science and technology that work to combat the underlying effects of dull, tired-looking, and aging skin. Together, our technological devices combined with the powerful active ingredients in our serums, lotions and cremes deliver clinically measurable skin improvements for beautiful radiant skin.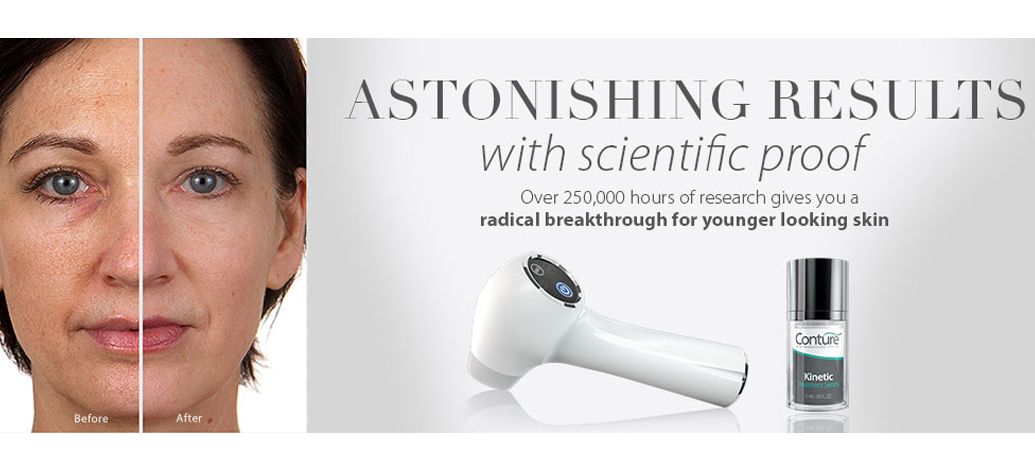 Beauty-Addict.com is proud to be an Authorized Seller.
Beauty-Addict.com only sells authentic products that are straight from the manufacturer. We will price match ANY authorized re-sellers.