Biopelle Advanced Clinically Proven Skincare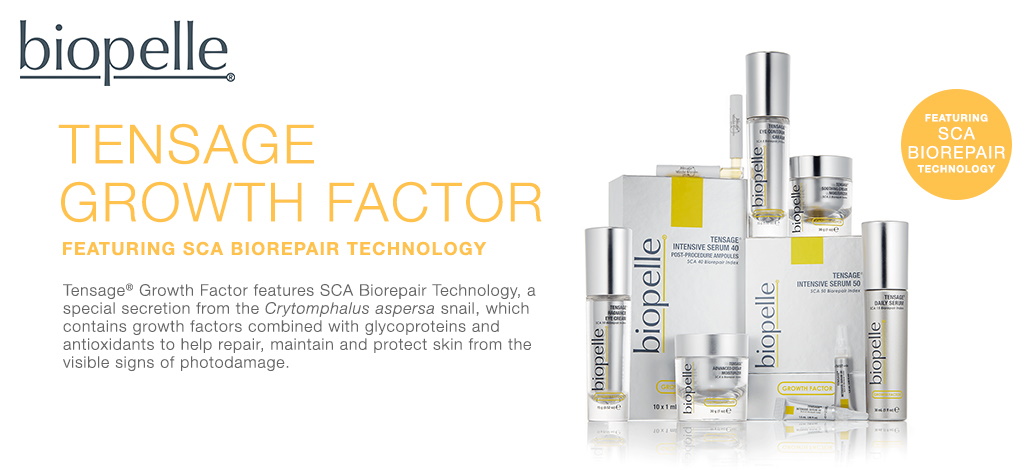 Biopelle Tensage Growth Factor
Tensage® Growth Factor features SCA Biorepair Technology, a special secretion from the Cryptomphalus aspersa snail, which contains growth factors combined with glycoproteins and antioxidants to help repair, maintain and protect skin from the visible signs of photodamage.
Biopelle Brighten
Brighten utilizes a multitude of brightening agents to help brighten, even skin tone, and minimize the look of hyperpigmentation.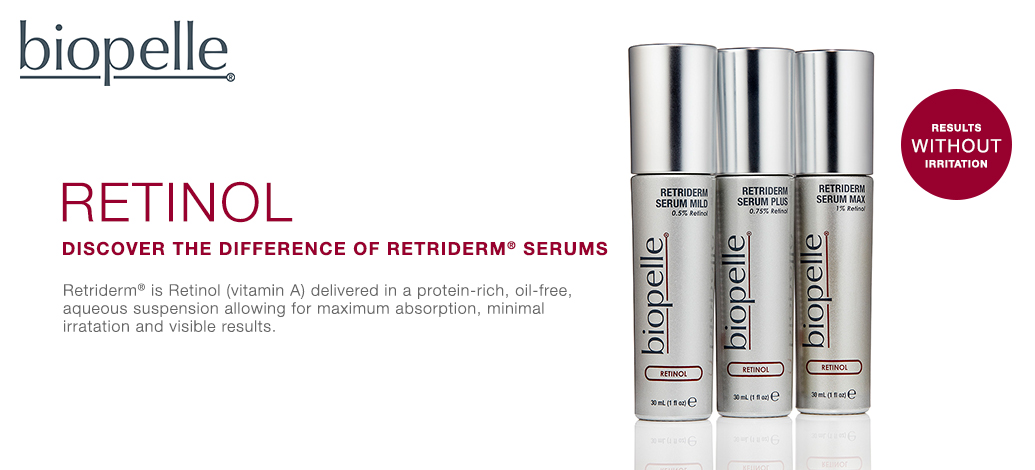 Biopelle Retriderm Retinol
Retriderm® is Retinol (vitamin A) delivered in a protein-rich, oil-free, aqueous suspension allowing for maximum absorption, minimal irritation and visible results.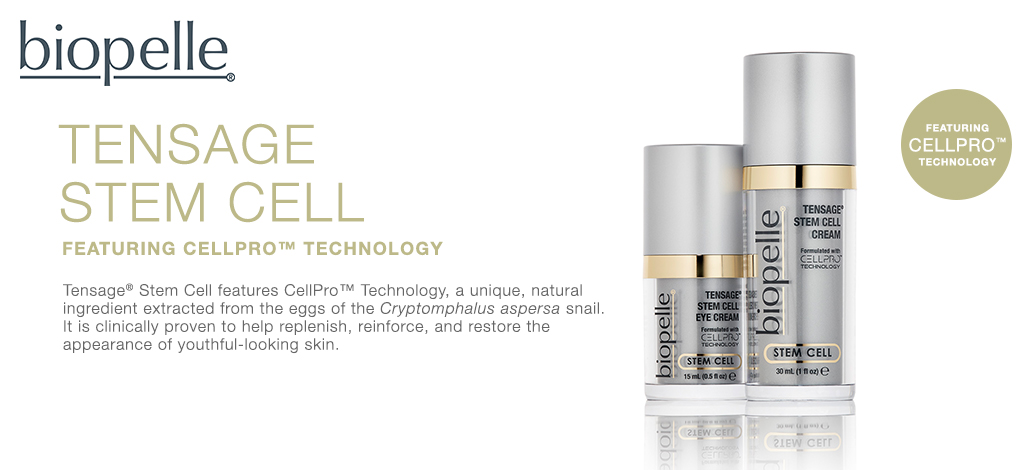 Biopelle Stem Cell
Tensage® Stem Cell features CellPro™ Technology, a unique, natural ingredient extracted from the eggs of the Cryptomphalus aspersa snail. It is clinically proven to help replenish, reinforce, and restore the appearance of youthful-looking skin.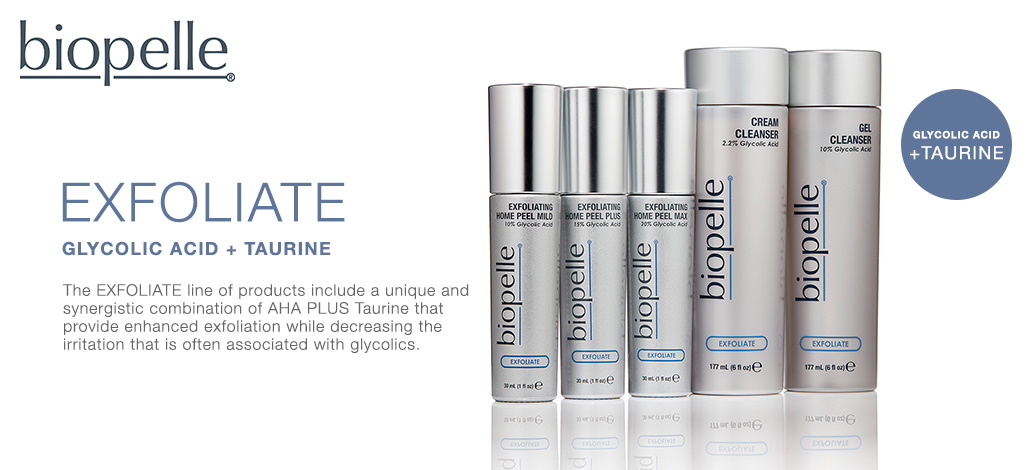 Biopelle Exfoliate
The EXFOLIATE line of products include a unique and synergistic combination of AHA PLUS Taurine that provide enhanced exfoliation while decreasing the irritation that is often associated with glycolics.
Biopelle, Inc, the aesthetic subsidiary of Ferndale Pharma Group, Inc, is a worldwide leader in the development and distribution of clinically-proven skincare products.
biopelle® is committed to helping aesthetic professionals deliver evidence-based, patented technologies that target multiple metabolic pathways to address demanding skin and deliver visible results.
Delivering high-quality, professional products through licensed Healthcare Providers, biopelle® provides solutions through its two main pillars: biopelle® (including Retriderm®, Tensage® Growth Factor and Tensage® Stem Cell with CellPro™ Technology – a NEW pathway of rejuvenation).
Beauty-Addict.com is proud to be an Authorized Seller.
Beauty-Addict.com only sells authentic products that are straight from the manufacturer. We will price match ANY authorized re-sellers.