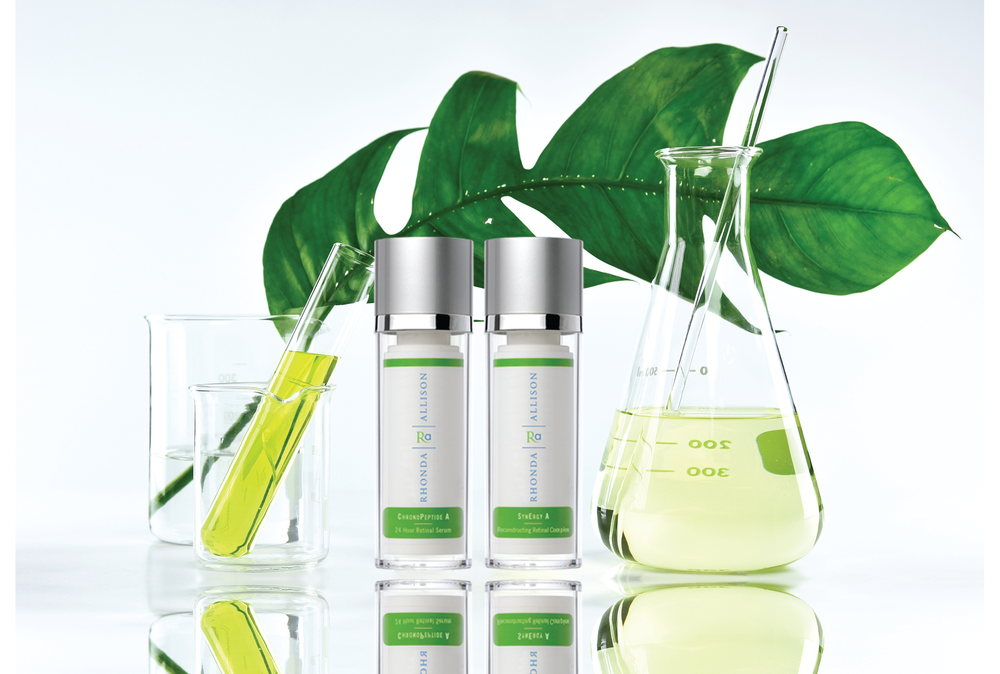 The mission of Rhonda Allison Clinical Enterprises is to bring honor and integrity to the profession of Aesthetics through evidence based, highly active skincare solutions free from skin irritants.
We are committed to excellence for the growth and enhancement of all aestheticians by providing revolutionary anti-aging, skin strengthening, illuminating, and active correctives to help every skin condition. Our goal is to provide the support, service, education and formulas that bring every client's skin to its optimum potential for health and beauty.
Intelligent Ingredients
Always looking to nature for inspiration, RA blends the best active natural ingredients with highly beneficial, scientifically developed compounds such as growth factors, peptides, super antioxidants, retinaldehyde, anti-glycation and plant stem cell technology to create a synergy of superior professional treatments and customized home care products. We blend nature and science to deliver and transform the skin.
The world-class biochemists at Rhonda Allison are in constant research to uncover the latest scientific advancements and next-generation ingredients, as well as new ways of using time-tested, proven ingredients. As a result, skincare professionals have access to "intelligent ingredients" like the patented mitochondria complex, oceanic ingredients, flower acids, encapsulated retinals, second-generation peptides, and AHAs, and organic stem cell technology, blending nature and science to deliver and transform the skin.
Formulation Keys
No dyes, artificial coloring, or artificial fragrances and over 98% of our formulas are paraben free. Essential oils and the scent of plant extracts create the subtle elegant aroma of our products. All preservatives are essential oils, plant-derived, and free from toxins.
No Animal Testing!
Beauty-Addict.com is proud to be an Authorized Seller.
Beauty-Addict.com only sells authentic products that are straight from the manufacturer. We will price match ANY authorized re-sellers.