This year thousands of products rolled into the New You offices for the annual New You Beauty Awards. Editors spent weeks testing and researching and have narrowed the list to the must-have product winners. The 2016 Beauty Awards showcase the best of the best, the newbies on the block, and our cult favorites. Each product is put through a trial process of look and feel, ease of use, and overall product effectiveness. They are proud to award these standout products and companies with the most prestigious New You Beauty Honor—and they deserve it!
Best in Moisturizers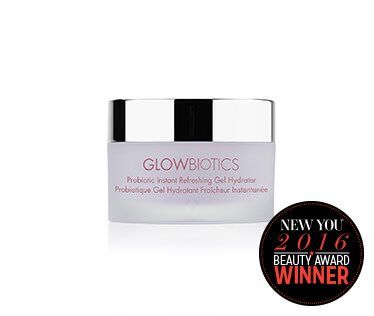 Cooling comfort for dry, delicate, and even irritated skin? Yes, please! Glowbiotics Probiotic Instant Refreshing Gel Hydrator is a refreshing moisturizer unlike any we've seen. With probiotics and calming botanicals, it soothes while balancing and restoring your complexion.
Good Day Sunshine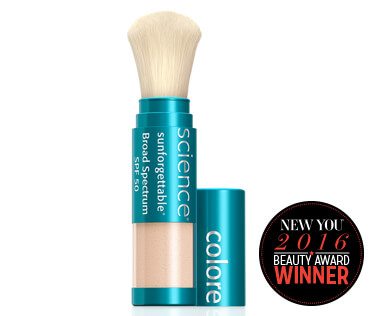 Goopey sunscreen is no more! Colorescience® Sunforgettable Brush on Sunscreen SPF 30 is a non-greasy, chemical-free, brush-on, broad spectrum sunscreen. Yes, BRUSH-ON! Swipe, fluff, and go! Its chemical-free, micronized zinc oxide, and titanium dioxide formula is the best solution to the mess that once was sunscreen.
Best Anti-aging Product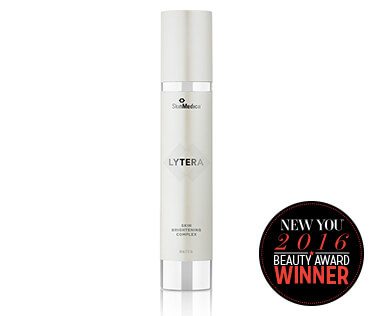 SkinMedica Lytera Skin Brightening Complex brilliantly brightens dull skin while minimizing pesky dark spots. We love how it revitalizes all kinds of complexions with a gorgeous glow straight from a cover shoot.
Manly Must Have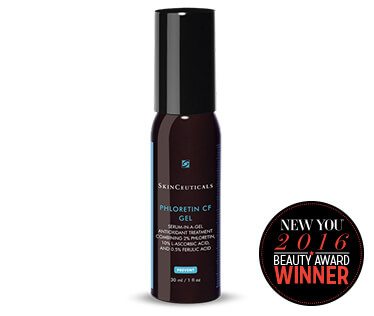 Keep your man's skin tight and bright with SkinCeuticals' Phloretin CF Gel. From harsh shaving creams to sun damage, his skin takes on a beating, help protect it with .5% Ferulic Acid. Perfect as a post-shave treatment, this gel contains 10% pure vitamin C  to refine skin texture and leave his skin feeling baby soft.