Dark under eye circles really aren't cute on anyone (the sole exception: pandas). Here are some genius tricks for how to get rid of dark under eye circles for good!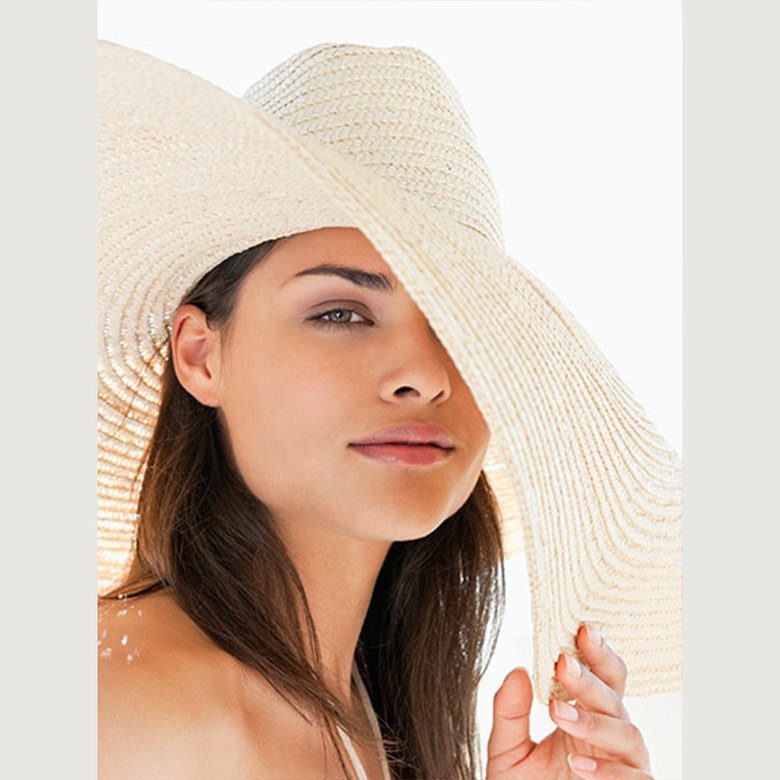 Always Wear Sunscreen
Because the skin beneath your eyes is so thin, it's especially prone to sun-induced hyperpigmentation (and skin cancer). But sunscreen can also be especially irritating if it gets in your eyes. Use a non-drippy or stick formula that won't migrate. We love Colorescience Sunforgettable loose Mineral Eyescreen SPF 30 shop now!
Use a Retinoid
Look for one that's especially formulated for the eye area, like GlowBiotics A-Team Intensive Retinol Age Reverse Cream. The vitamin A derivative will fade pigment and increase collagen production to make skin less transparent so dark circles are less noticeable. We ALSO love Revision DEJ Eye Cream shop now!
Choose the Right Makeup Remover
When you rub your skin to pry off your liner, you're causing inflammation and capillary damage—both of which can contribute to dark circles. Cleansing oils, like Kerstin Florian Rehydrating Eye Makeup Remover, melt eye makeup with the least amount of rubbing. As a bonus, you'll lose fewer lashes, too. Kerstin Florian Rehydrating Eye Makeup Remover shop now!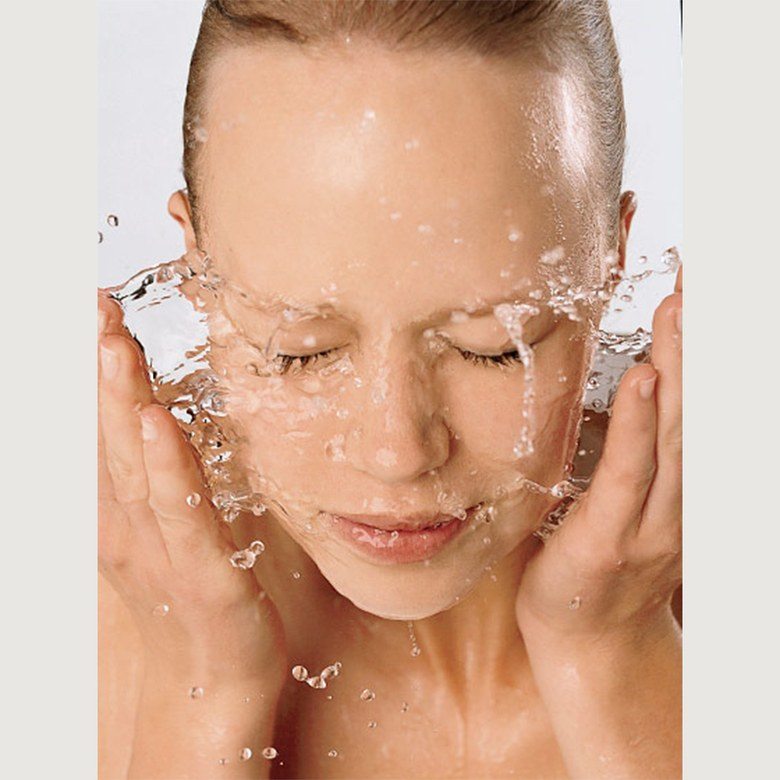 Cool Down
Washing your face with hot water worsens puffiness and can accentuate dark circles. The same goes for steam. Who knew? Choosing the right cleanser is so important to your skincare routine. Elemental Herbology Cool & Clear Facial Cleanser shop now!
Look for Brightening Ingredients
Arbutin, kojic acid, licorice and vitamin C all interfere with the production of melanin without riling up sensitive skin. A couple of formulas to try: SkinMedica TNS Essential Serum and Biopelle XCP Brightening Serum. If those don't fade the discoloration, try a cream with hydroquinone, the gold-standard—but potentially irritating—skin lightener. We recommend The Perfect Derma The Perfect Bleaching Cream shop now!
Take an Antihistamine
If you have allergies, the histamines released by your immune system can cause swelling and broken, leaky capillaries under the eyes. Itchiness can encourage rubbing, which compounds the problem by prompting hyperpigmentation. An oral antihistamine (like Claritin or Allegra) can halt the reaction. In addition, caffeine-based creams, like SkinCeuticals AOX+ Eye Gel, help shrink blood vessels that can swell with an allergic reaction. shop now!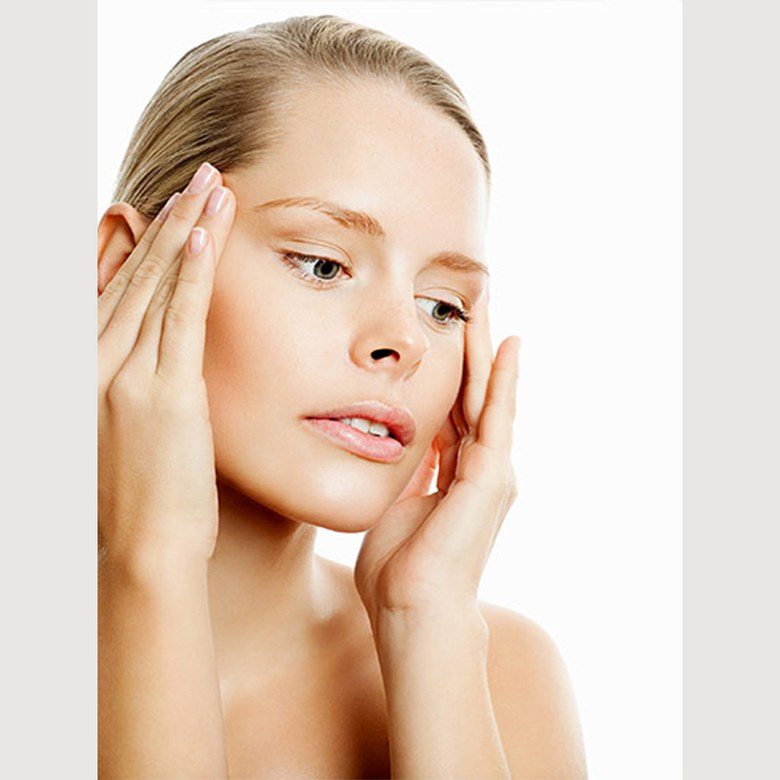 Get a Professional Laser Treatment
To reduce bluish and red discoloration under the eyes, doctors often turn to a vascular laser, like the Excel V, which constricts visible blood vessels.
Consider a Hyaluronic Acid Filler
To plump the hollows that can cast shadows under the eyes, doctors can inject hyaluronic acid fillers into the tear troughs. This helps lower lids appear less sunken in and shadowy. If opting for a professional treatment make sure to be prepared with some of our favorite post procedure skincare to minimize bruising and help support your skin after injections and treatments. We recommend Intraceuticals Rejuvenating Serum shop now!
Use a Creamy Solid Concealer
Of course, if you want your dark circles to perform an instant vanishing act, there's concealer. The right one will make you look younger and rested and hide the fact that you ordered a second martini last night. Try Colorescience Even Up Clinical Pigment Perfector SPF 50 shop now!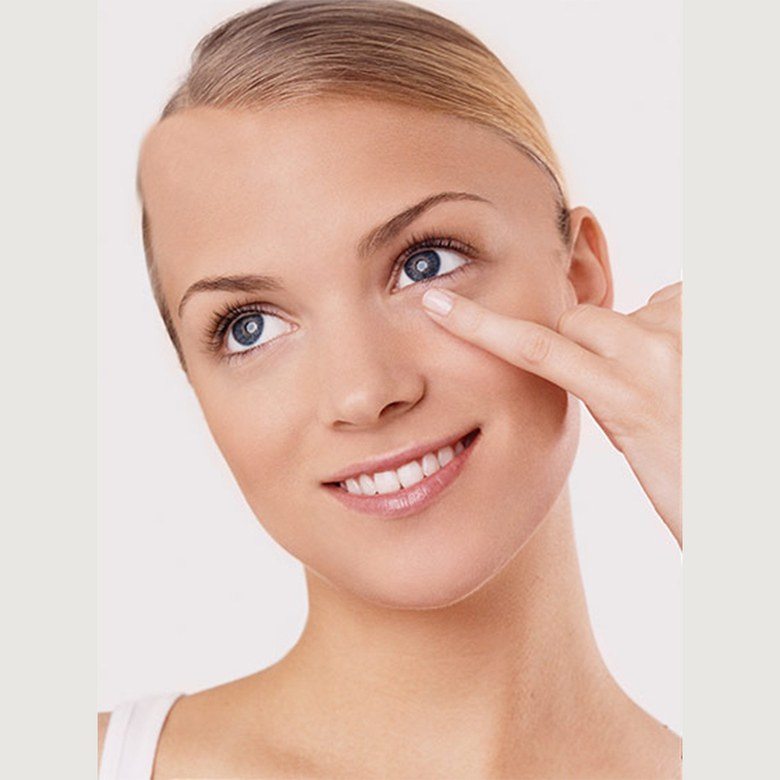 Apply the Concealer in Thin Layers
Swipe a little on your finger, press it against the back of your hand to remove the excess, and then tap it over shadows. Start where skin is darkest, and blend out from there for the most natural look. But stop short of the lower lash line, where even 20-year-olds have fine lines, and steer clear of crow's-feet. Concealer will settle into those lines and exaggerate them.
Don't Miss a Spot
Chances are you've got dark shadows around the inner corners of your eyes (right next to your tear ducts), so pat a little concealer there, too. Blend it down the sides of your nose just enough so you don't have obvious circles of makeup smack-dab in the middle of your face.
Touch It Up
Even the best concealer application can crinkle late in the day. Tap it with your finger or, better yet, a little eye cream to smooth it back out.
Choose the Right Eye Shadow
A shimmering nude cream or powder shadow can brighten up your eyes, as long as it's a touch darker than your skin tone. If it's lighter, it looks frosty and dated. We love Colorescience Beauty On The Go Mineral Palette because it's got a fine (i.e., not cheesy) shimmer. shop now!
Use a Pale Underliner
Drawing a soft peach eyeliner pencil along your inner waterline brightens the entire eye area, making dark circles (and redness) less noticeable. Try the Osmosis Matte Collection shop now!