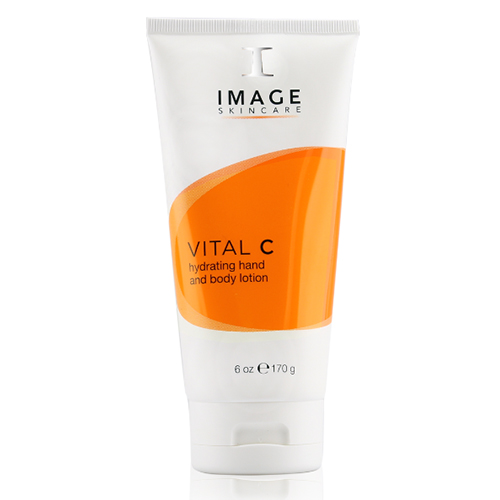 VITAL C hydrating hand and body lotion
WHY IT WORKS
+ Effectively hydrates rough, dehydrated skin
+ Binds water to the skin for lasting moisture
+ Lessens the appearance of fine lines, wrinkles and redness
+ Supports collagen
CLINICALLY PROVEN TO:
+ Improve hydration
Experience the same powerful effects of our Vital C facial formulations in a quenching lotion designed especially for the body. Featuring four highly active forms of vitamin C, this luxurious moisturizer stars anti-aging ingredients often reserved for the face. It goes beyond hydrating to treat and target telltale signs of aging on the body.
KEY INGREDIENTS: Vit C Complex L-ascorbic acid BV-OSC Magnesium Ascorbyl Phosphate Ascorbyl Palmitate Hyaluronic acid Vitis Vinifera (Grape Seed Oil) Macadamia Oil Jojoba Oil Shea Butter
Anyone
HOW TO USE Apply generous amount to skin daily. PRO TIP Mix a few drops of the Vital C facial oil with the Vital C Hydrating Hand and Body Lotion for a luxurious hand or body massage treatment.