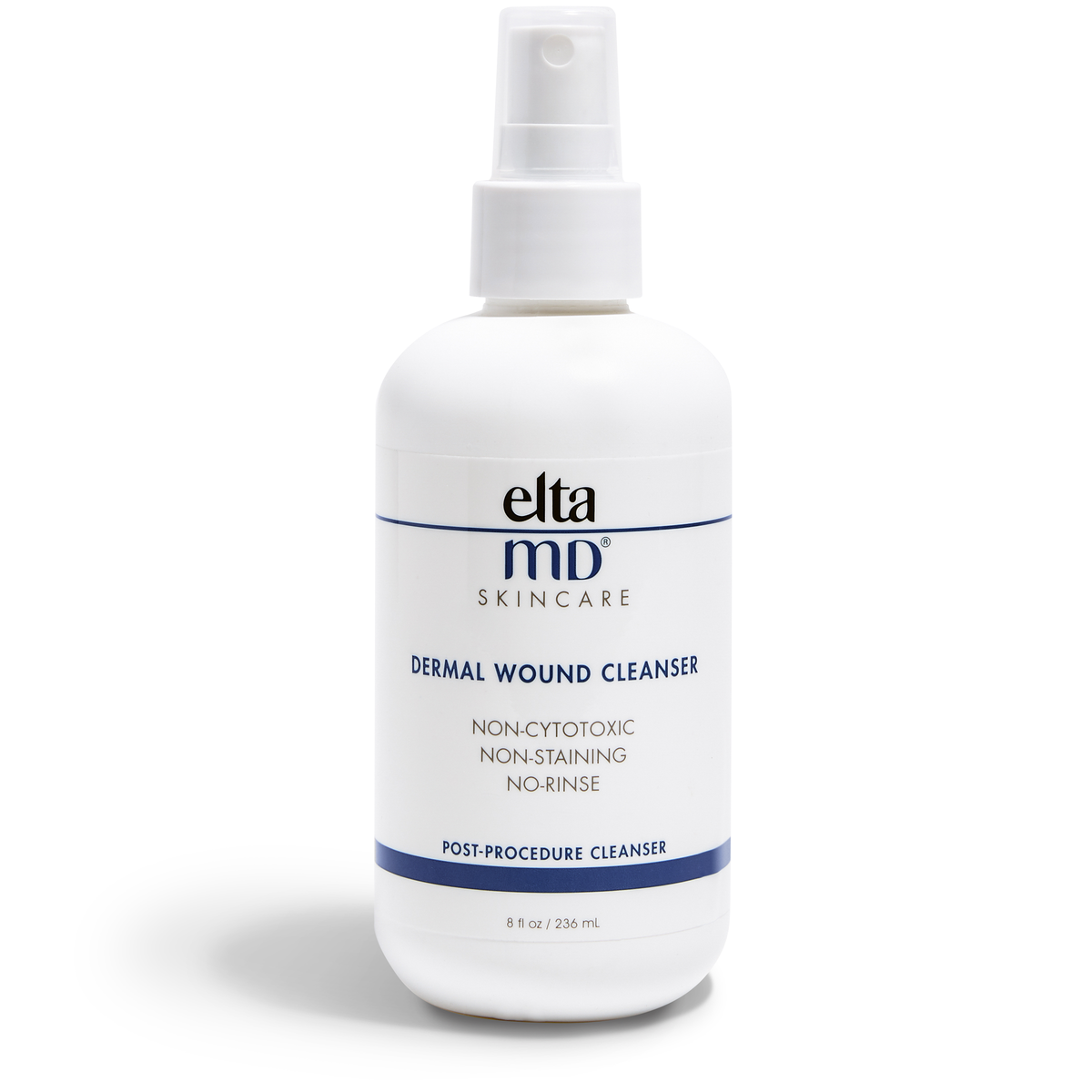 EltaMD Dermal Wound Cleanser
Earn 28.00 Reward Points
$28.00
Keeping newly resurfaced skin clean and free of secretions is critical. Dead skin cells and secretions, if not removed, can lead to skin infection, scarring and other complications. Cleansing must be gentle to avoid removing new skin cells that are forming.
EltaMD Dermal Wound Cleanser was specifically developed to gently remove foreign material, such as debris and dirt, from sensitive post- procedure skin. It is a non-cytotoxic, paraben-free and no-rinse cleanser that does not stain the skin. The ready-to-use formula reduces hygiene and patient compliance issues that home-mixed solutions may present. Cleanser can be poured onto cosmetic pads or sprayed directly onto the treated area, avoiding the eyes.
(8 fl oz/235 mL)
Features and Benefits
Gently removes foreign material, such as debris and dirt, from sensitive post- procedure skin
Ingredients
Ingredient Insights:
Non-cytotoxic
No-rinse
Non-staining
---
Ingredients: Water, Poloxamer 188, Sorbitol, Disodium EDTA, Phenoxyethanol, Ethylhexylglycerin, Sodium Bicarbonate, Citric Acid.
Ingredients may change, due to regulatory labeling requirements. Please refer to the actual product packaging for the most current information.
Skin types - All skin types
How to use
Cleanser may be poured onto pads or sprayed directly onto the affected area, avoiding the eyes. Use pads to gently cleanse area and remove debris.