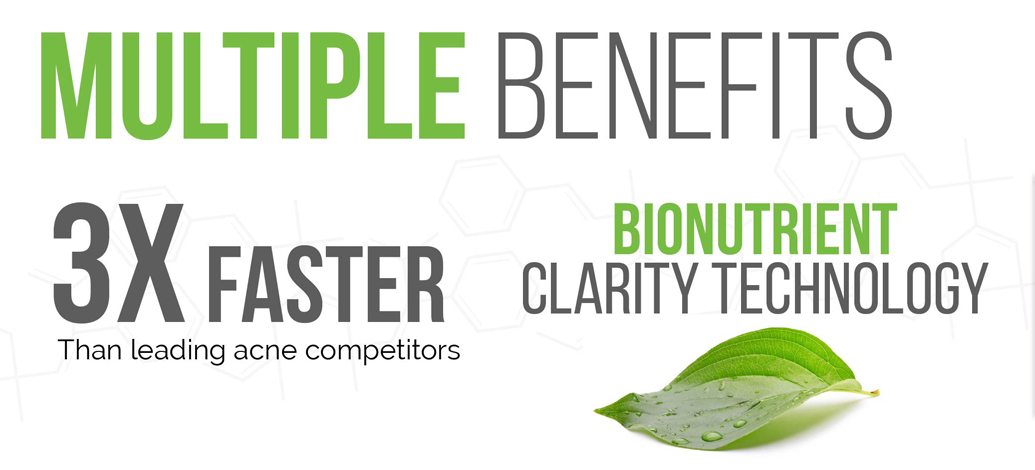 Advanced Acne Treatment Products Safe for All Skin Types.
Get rid of your acne fast with ClarityMD's bio-nutrient based breakthrough acne product, a proprietary formulation that provides the best acne treatment.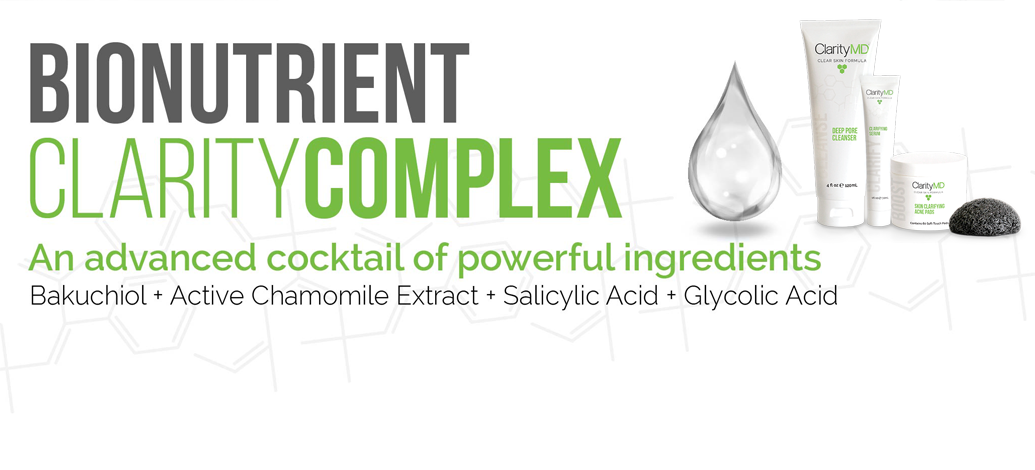 ClarityMD Bionutrient Clarity Complex
Achieve Clearer Skin. Our acne clearing complex uses the power of Bakuchiol to gently free your skin of acne while boosting healthy skin radiance, texture, and tone. Our unique bakuchiol formula makes ClarityMD the most gentle acne remover available.
Natural. Our BioNutrient Clarity Complex is a skin care 'elixir' designed with the power of ayurvedic Bakuchiol, skin-clearing Salicylic Acid, and a soothing Active Chamomile Complex. It is just one reason to believe!
Easy. The path to clear, healthy skin is quick and easy with our two step, twice-daily system. Cleanse your skin, morning and night, with our Deep Pore Cleanser. Follow with our Clarifying Serum. It's water-light, potently effective and all you need for the best skin of your life.
Beautiful. When you're acne free, use ClarityMD to boost healthy skin radiance, texture, and tone. Re-texturizes skin for a smooth, luscious luminous complexion. Reduces the look of pores and smoothes the look of fine lines and wrinkles.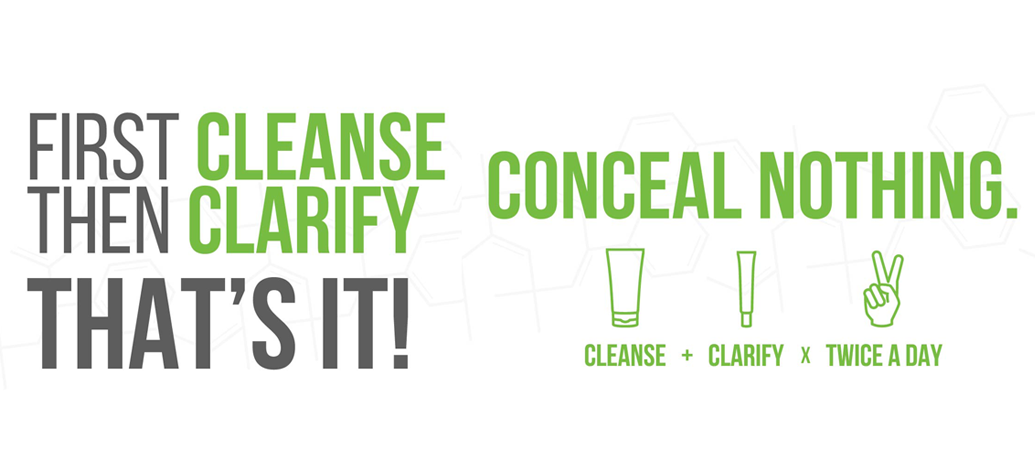 Beauty-Addict.com is proud to be an Authorized Seller.
Beauty-Addict.com only sells authentic products that are straight from the manufacturer. We will price match ANY authorized re-sellers.