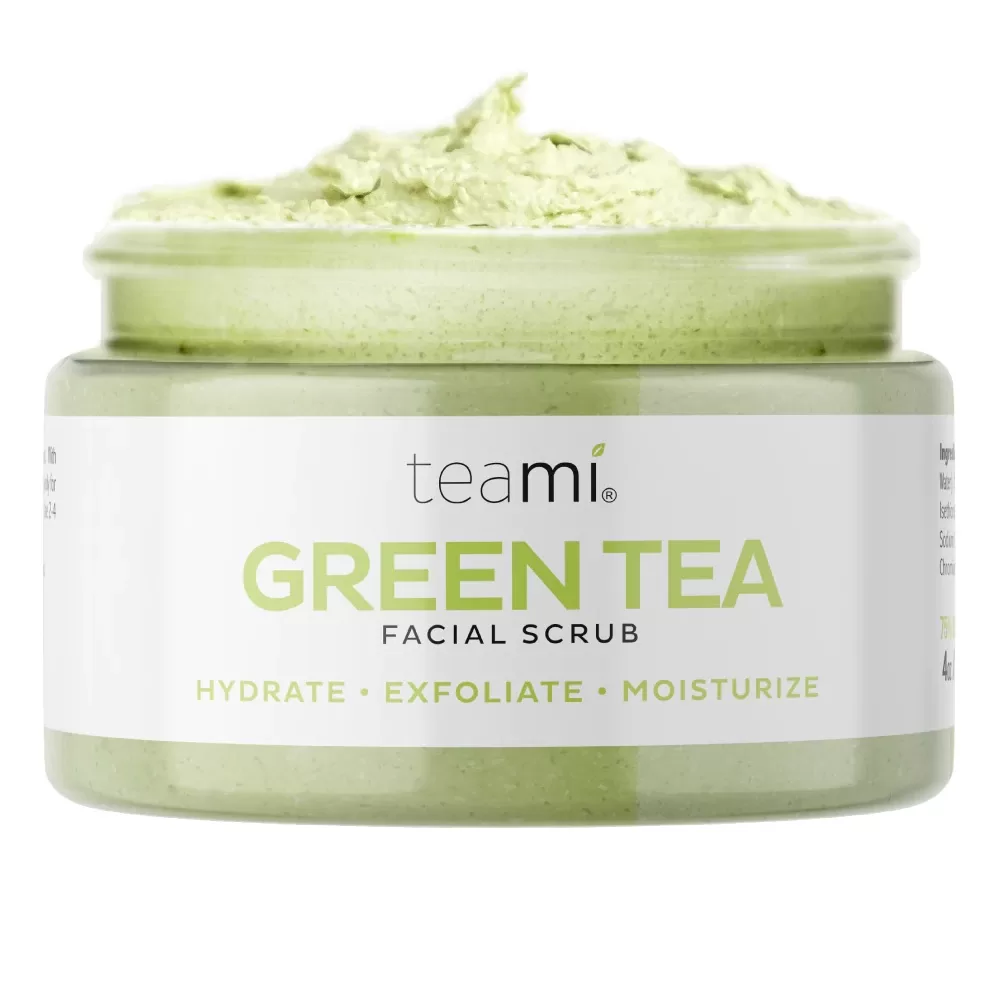 teami Green Tea Facial Scrub
Earn 24.99 Reward Points
$24.99
Our super skin brightening Green Tea Facial Scrub will be your new skincare bff! Made with organic matcha green tea, lemongrass and sugar, we formulated this natural exfoliator to be gentle enough for all skin types and buff away unwanted dead skin, without stripping your skin of its' natural oils.
Multi-use: Use as a morning facial cleanser, makeup remover or in the shower for a face or body scrub!
Superfood ingredients:
Matcha Green Tea
Lemongrass
Sugar
Apply to damp skin using circular motions. Watch the cleansing scrub transform into a creamy lather as the oils absorb and begin hydrate and nourish, leaving the complexion smooth, soft and bright!
Our Green Tea Facial Scrub is Cruelty-Free, Vegan, made with Organic ingredients and hand – prepared in small batches, right here in Florida lab! Take a deep exhale knowing you can trust where your skincare products are created, formulated and made!
NATURAL SKINCARE
Pure ingredients, real results. Created with real tea ingredients for every skin type.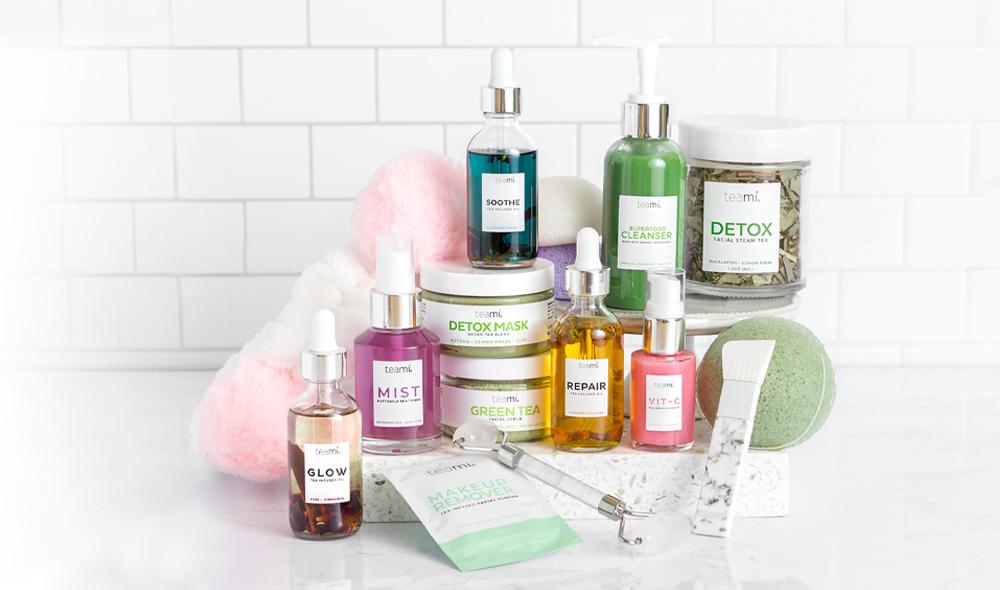 see packaging
see packaging
see packaging
see packaging