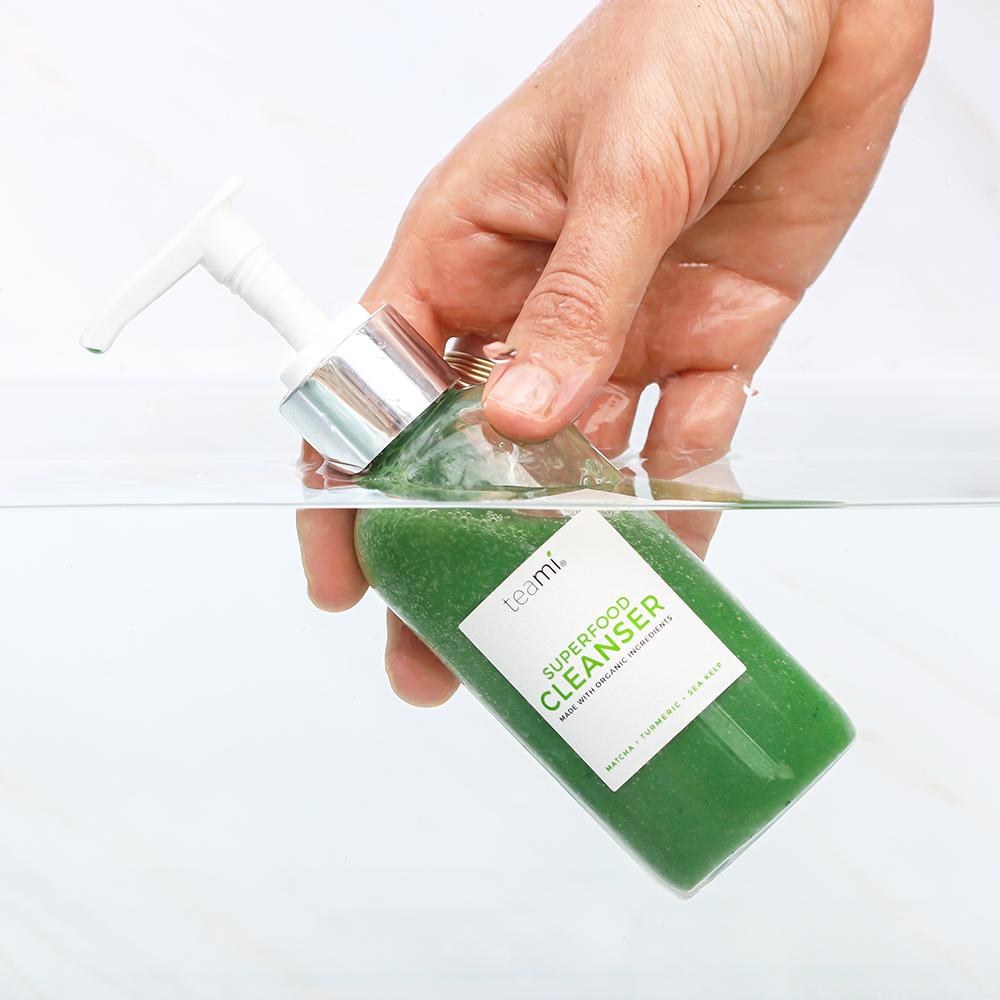 teami Gentle Superfood Liquid Cleanser
Earn 31.99 Reward Points
$31.99
Our Teami Superfood Cleanser is an antioxidant rich, daily cleanser that leaves your skin hydrated, nourished and cleansed. Infused with nutrient dense, beauty boosting ingredients like matcha, apple, turmeric and sea kelp, your skin will be soft, cleansed and prepped for the next steps in your skincare routine!
Using clean, plant-based ingredients we designed it to deeply cleanse without stripping the skin of its' naturally occurring oils and minerals.
Gentle + Effective for ALL skin types
Made with 76% ORGANIC ingredients!
Perfect for decongesting clogged pores
Gently removes excess oil, dirt + makeup from skin
Fights against environmental damage
Does not leave a film of residue on skin (like most cleansers on the market)
Cleansing daily can kill acne causing bacteria thanks to its' antiseptic and exfoliating properties
P.S. Most cleansers use water as a main ingredient which can dehydrate the skin. Our Superfood Cleanser is created with a high quality grade, pure Organic, Aloe Barbadensis leaf juice, which is naturally therapeutic to the skin. Long story short, we won't leave your skin high and dry!
Our Superfood Cleanser Promise:
Only Vegan and Plant-Based Ingredients  – Leaping Bunny Certified Cruelty-Free – Made with Organic Ingredients – Non-GMO – No Synthetic Dyes, No Fragrance, No Alcohol, No Harmful Chemicals, No Parabens, No Sulfate and No Water.
NATURAL SKINCARE
Pure ingredients, real results. Created with real tea ingredients for every skin type.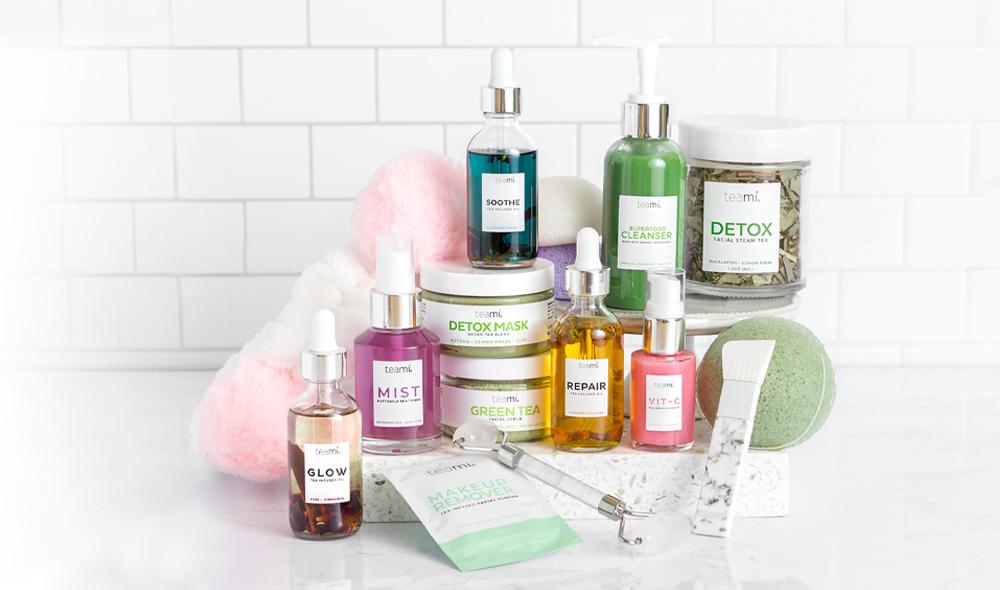 see packaging
see packaging
see packaging
see packaging