Biopelle Tensage Soothing Cream Moisturizer
Get ready…get set…glow! Tensage® Soothing Cream Moisturizer is a smooth, richly textured cream that helps reduce the visible signs of aging and blemish-prone skin.  It helps gently soothe skin following dermatologic treatments. With a 3 Biorepair Index, this is ideal for if you want to maintain healthy looking skin.
helps hydrate the skin
helps blemish-prone skin (non-comedogenic)
helps skin looking smoother and brighter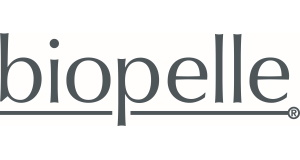 ABOUT Biopelle
Delivering a range of products essential to physician-provided skin care; biopelle uses evidence-based ingredients, enhanced by unique, patented technologies.


Key Ingredients: SCA 3
All skin types
Dehydrated
Sensitive
Thoroughly cleanse your skin. Pat dry. Apply Tensage® Soothing Cream Moisturizer to entire face once or twice daily or as directed by your physician.