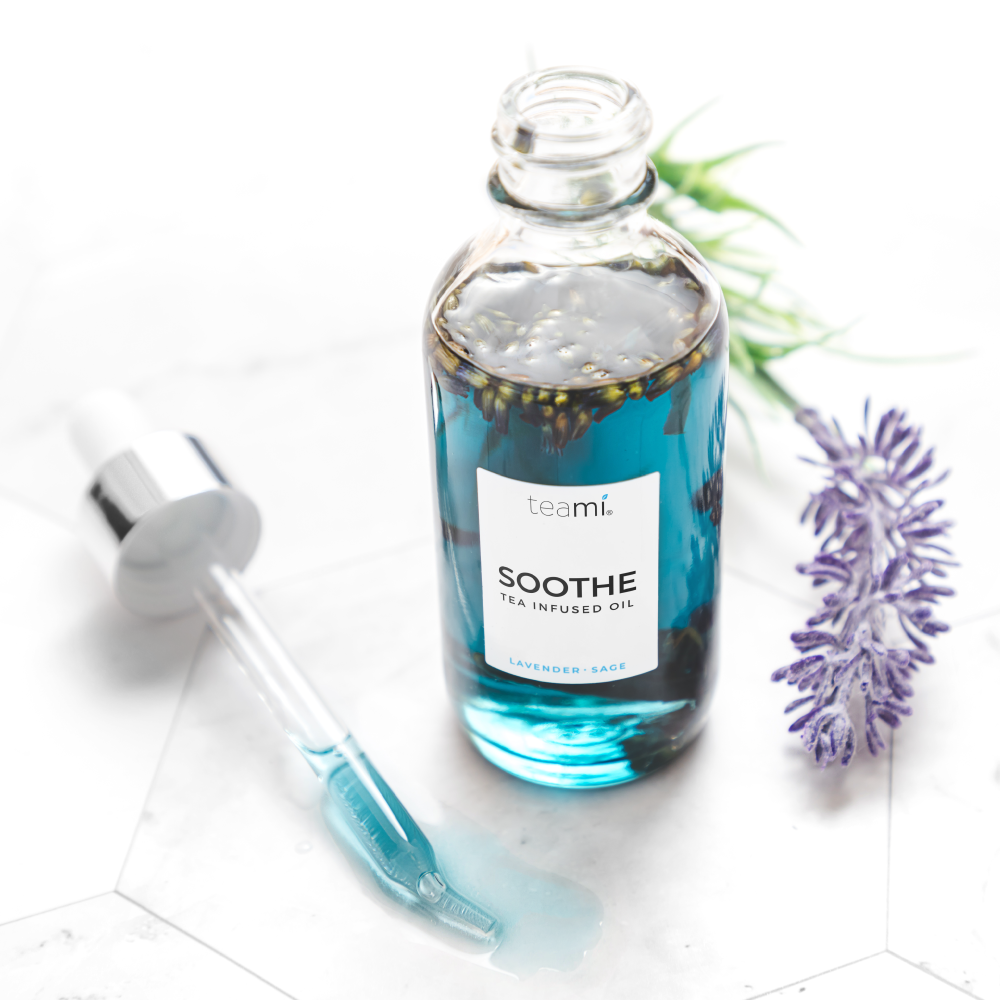 teami Soothe Facial Oil
Calming Lavender & Blue Tansy Infused Facial Oil. Our Teami Soothe Facial Oil is infused with lavender, sage and blue tansy oil to provide deep calming sensation to the skin. Oils are a pure form of moisturizer that seamlessly absorbs into the deeper layers of your skin leaving it soft, nourished and glowing! Perfect for all skin types.
The ingredients in Teami Soothe have been shown to:
Lavender Flower – not only boosts potent anti-inflammatory properties but is also ultra soothing for skin with a therapeutic scent.
White Sage Leaf – one of nature's best-kept secrets, sage is rich in antioxidants, calcium and vitamin A which are all beneficial for even, glowing skin complexion.
Blue Tansy Essential Oil – originating from the plant Tanacetum Annuum, blue tansy is well-known for encouraging relaxation, reducing tension and soothing properties.
Made with 100% pure plant extracts and natural mineral ingredients, you will not find any harmful fillers, preservatives or chemicals added. We uniquely formulated our gorgeous blue potion oil to aid in protecting and rejuvenating your skin.
Teami Soothe Facial Oil seamlessly absorbs into skin and is perfect for morning or night time application.
NATURAL SKINCARE
Pure ingredients, real results. Created with real tea ingredients for every skin type.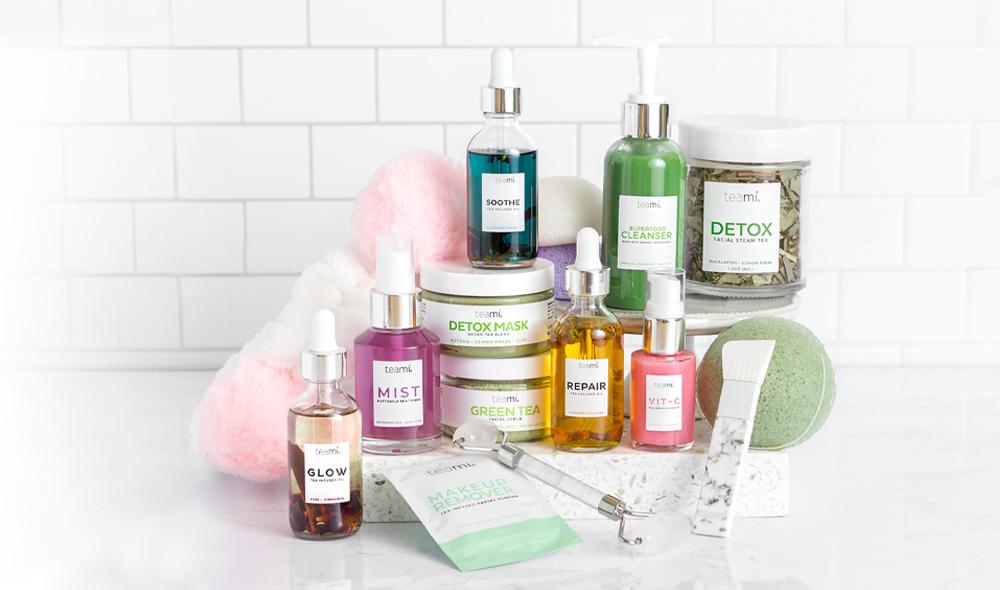 see packaging
see packaging
see packaging
see packaging