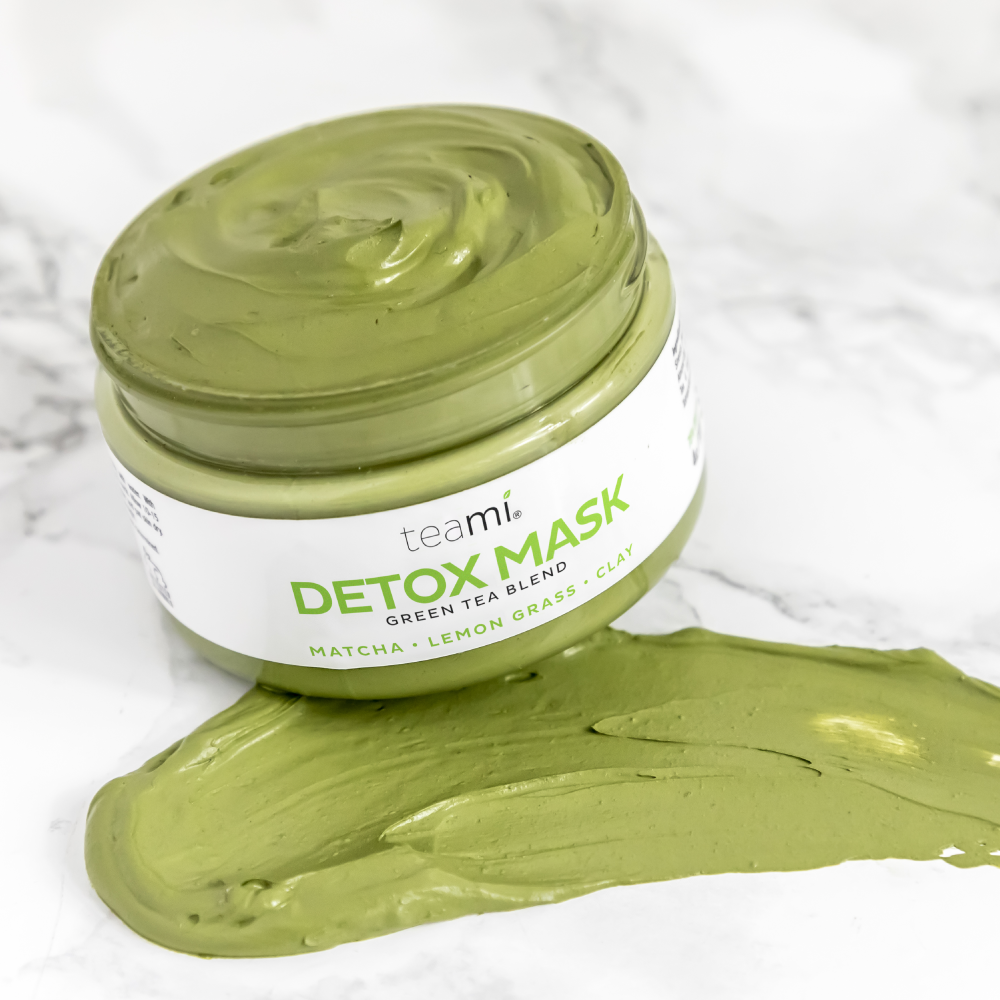 teami Green Tea Detox Mask
Reveal your skin's true, natural glow! Our mineral-rich Green Tea Detox Mask will be a must-have in your self-care routine! Made with organic matcha green tea, lemongrass and bentonite clay, we formulated this natural detoxifying mask to rid pores of impurities while replenishing the skin with necessary superfood nutrients. You'll be wowed by the powerful yet gentle ability of this Detox Mask to leave your skin feeling soft, clean and renewed. Perfect for all skin types.
Superfood ingredients:
Matcha Green Tea
Lemongrass
Bentonite Clay
Bursting with antioxidants and superfood ingredients, our mask luxuriously glides onto skin with a refreshingly light effect.
Apply to slightly damp skin covering entire face or use a spot treatment on specific areas. Allow mask to dry fully, usually taking 10-12 minutes. You can tell the detox mask is fully done doing its job when it has turned a lighter green color and is fully dry. Remove with warm water and damp dry with a towel. Use 2-3 times per week or as needed for your skin type.
Our Green Tea Detox Mask is Cruelty-Free, Vegan, made with Organic ingredients and hand – prepared in small batches, right here in Florida lab! Take a deep exhale knowing you can trust where your skincare products are created, formulated and made!
*These statements has not been evaluated by the Food and Drug Administration. This product is not intended to diagnose, treat, cure, or prevent any disease.
NATURAL SKINCARE
Pure ingredients, real results. Created with real tea ingredients for every skin type.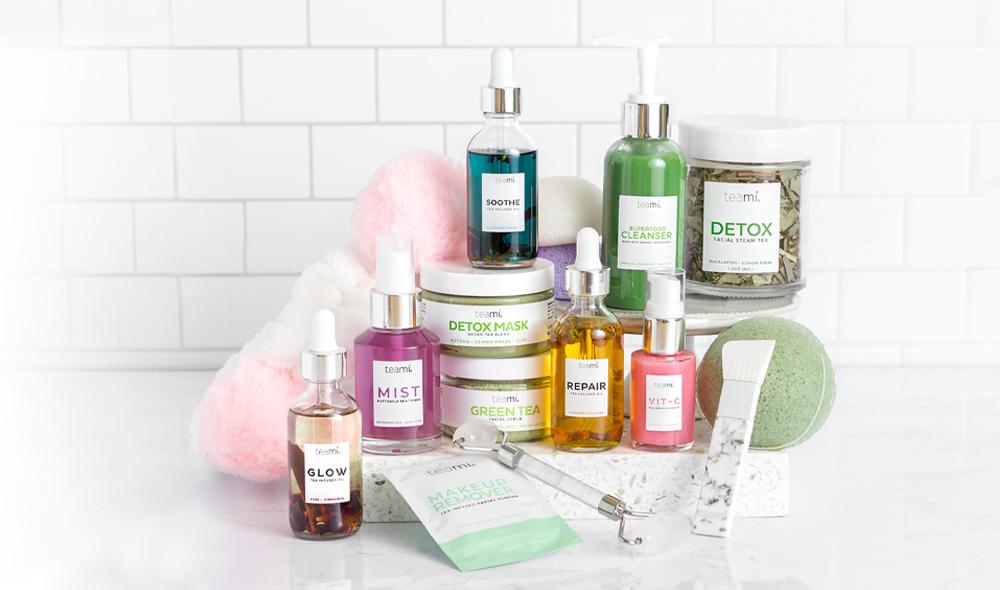 see packaging
see packaging
see packaging
see packaging