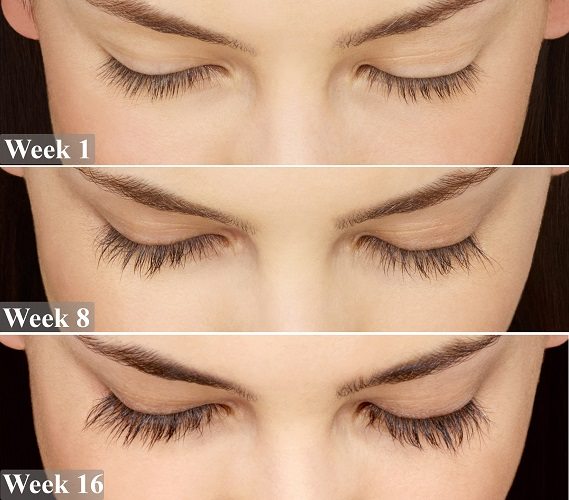 LATISSE® 5ml Bottle with 140 Applicators (10 week supply)
Longer, darker and fuller lashes with Latisse!
Latisse 5ml Bottle with 140 Applicators is the first and only treatment approved by the FDA for inadequate or not having enough eyelashes, growing them longer, fuller and darker. Clinically proven results you can see over time.LATISSE™ is easy to use, FDA approved and effective. It's a once-a-day treatment you apply topically to the base of your upper eyelashes. Patients in a clinical trial saw results gradually over time (starting at 4 weeks with full results after 16 weeks).
5ml bottle
Clinical trial results showed lashes were:
25% longer (2% for vehicle)
106% fuller (12% for vehicle)
18% darker (3% for vehicle)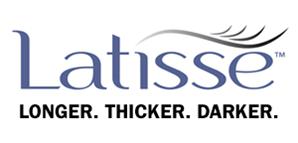 See the results of clinical trial participants who've used LATISSE®.






Like every routine, applying Latisse (bimatoprost ophthalmic solution) 0.03% is all about consistency and precision.
Once you follow the basic guidelines, the results will come gradually over time. To see the full effect of your eyelash transformation, take a "before" picture before you start the treatment and keep taking pictures every two weeks to chart your progress.
Individual results may vary. The lashes displayed are un-retouched, without mascara. If you stop using LATISSE®, your eyelashes are expected to return to their previous appearance over several weeks to months. Results may vary from eye to eye. There may be differences in eyelash length, thickness, fullness, pigmentation (darkness), number of eyelash hairs or the direction of eyelashes. If you experience any of these variations in your lashes, they will usually go away once you stop using LATISSE®.
bimatoprost ophthalmic solution 0.03%
LATISSE® does have some side effects, the most common of which are an itching sensation in the eyes and/or eye redness. These were reported in approximately 4% of patients. Other less common side effects typically occur on the skin close to where LATISSE® is applied, or in the eyes. These include eyelid skin darkening, eye irritation, dryness of the eyes, and redness of the eyelids. Eyelid skin darkening is a result of increased melanin in the skin, making your eyelid skin look a little darker close to where the solution is applied to the skin. This is expected to reverse after several weeks to months if you decide to stop using the product.
Apply at night before bed. Use disposable brush, one brush for each eye. Brush solution on the base if lashes, do not apply on bottom lashes.