PRESCRIBED solutions is a unique, potent skin care line designed to prepare, repair and maintain better skin. Each product offers medical-grade formulas for long-lasting results. PRESCRIBED solutions especially caters to speed up healing processes, due to harsh skin treatments, allowing for a comfortable, quick recovery. Prescribed Solutions is the only multi-tasking customizable skincare line with boosters.
See The Difference – Cellulite & Skin Tone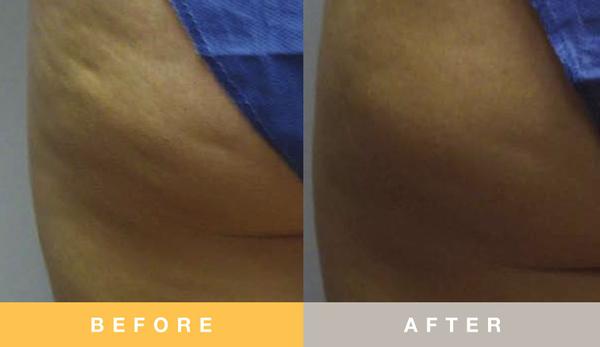 Regimen: Results after 2 times per day for 60 days use of PRESCRIBEDsolutions® Body of Knowledge®
Source: Photographs courtesy of Medical Bodycare
Skin has not been retouched.