Biopelle Exfoliating Heel Cream
Want to transform your rough, tough heels into beautiful, silky-smooth ones? Exfoliating Heel Cream works wonders on calloused and cracked feet. This intense cream contains Glycolic Acid Plus Taurine to help exfoliate, remove dead skin cells to reveal soft skin. Added Glycerin helps provide long-lasting hydration to ultimately leave your feet looking and feeling softer and smoother.
helps remove dull, dead skin cells
helps soften and smooth the skin
helps hydrate and moisturize the feet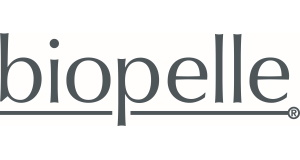 ABOUT Biopelle
Delivering a range of products essential to physician-provided skin care; biopelle uses evidence-based ingredients, enhanced by unique, patented technologies.


Key Ingredients: Glycolic Acid 30%, Taurine
All skin types
Uneven Texture
Dehydrated
Gently massage onto dry, rough heels as directed by your physician. Initial application is 15-30 minutes, the contact time for future applications will be based on patient's first reaction and physician's recommendations. Do not use on the face. Wash hands thoroughly after applying.