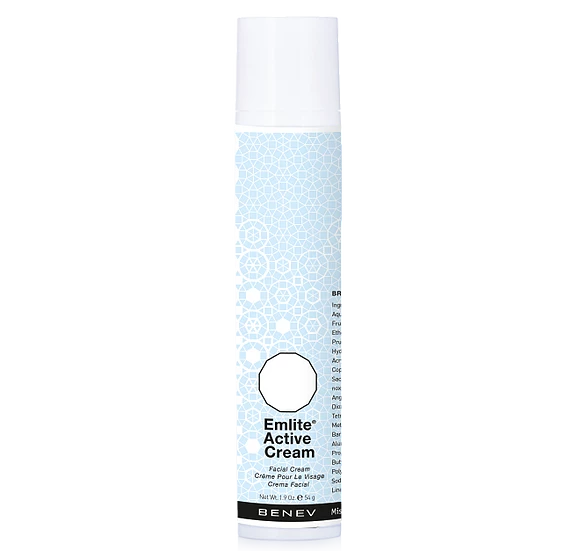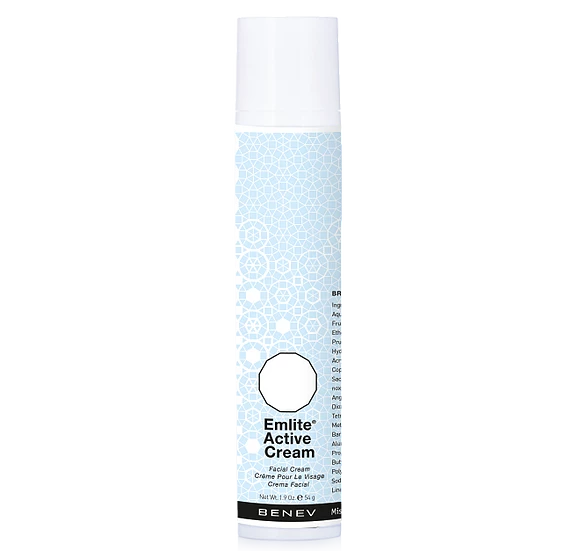 Benev Emlite Active Cream
Revitalizes skin's texture and tone and helps reduce the appearance of freckles, sun spots, and age spots.
size: 54ml
Key Benefits:
Promotes a more even, youthful, lighter looking complexion
Contains a safe, natural alternative to hydroquinone
May be used daily and is safe for pregnant women
Non-photosensitizing, non-drying, and non-irritating
Why It Works:
Contains phyllanthus emblica, which is clinically proven to help reduce hyperpigmentation and UV-induced pigmentation
Evens skin tone without irritation
Key Ingredients:
Phyllanthus Emblica Fruit Extract
Apricot Kernel Oil
Aloe Leaf Juice
Clinical Use:
Use as part of pre-treatment preparation
Home Use:
Use morning and evening prior to start your skin care routine
How to Use:
Apply 1-2 pumps and gently massage onto wet skin. Rinse well. Use morning and night on entire face, neck, and chest. For best results, use daily for 2-4 weeks. Follow with a BENEV Exfoliator.For added protection agianst UV-induced pigmentation problems, sucient sun protection should be applied before going outdoors.